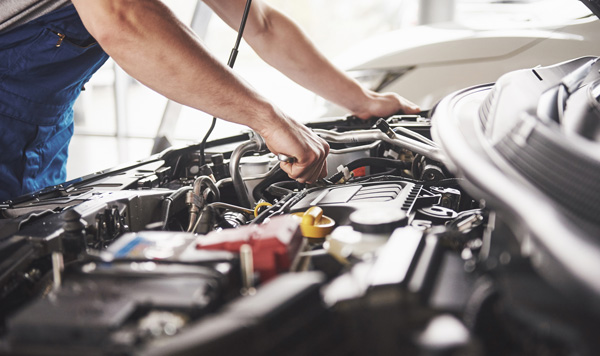 Transmission and Car Services for Greensboro, High Point, Oak Ridge, Kernersville, NC & the Surrounding Area
At East Coast Transmissions, our trusted technicians have years of experience handling any transmission repairs and car services for our clients. We also have specialized equipment to handle any needed engine repair work on your vehicle.
Located in Greensboro, NC, our state-of-the-art transmission shop is ready to serve all your transmission repair, rebuilds and auto service needs..
East Coast Transmissions is ready to get your vehicle back in shape. We'll offer a free diagnostic service to pinpoint exactly what the problem is. Whether you are dealing with a transmission leak or your engine check light has come on suddenly, our team will be able to help. We take pride in staffing only certified technicians that are proud members of the Automatic Transmission Rebuilders Association. All our work is licensed and insured and is backed by a nationwide warranty.
Does your vehicle need to be repaired? Do you need your transmission rebuilt? No matter what circumstances you may be facing, the professional technicians at East Coast Transmissions are standing by to get you back on the road as soon as possible. With over 25 years of experience, our team has handled a wide range of car service and transmission repair options to help our clients get the most out of their vehicle. Whether you've recently noticed your engine check light come on, you are in need of a new transmission, or you believe you have a transmission leak, don't wait for the issues to get worse. Come in with your vehicle today for a free diagnostic service. We'll explain exactly what you need and explain the costs all up front.
Call our experienced team today for transmission repairs, new transmissions, transmission rebuilds and much more. We serve Greensboro, Kernersville, High Point, Oak Ridge, NC & the surrounding area.
Can't bring your vehicle in?
Be sure to ask about our towing service! Financing and nationwide three and five-year warranties are available." Contact the certified technicians at East Coast Transmissions for all your transmission and engine repair needs. Based in Greensboro, we are proud to assist drivers throughout High Point, Oak Ridge, Kernersville, Summerfield, Browns Summit, NC, and the surrounding areas.