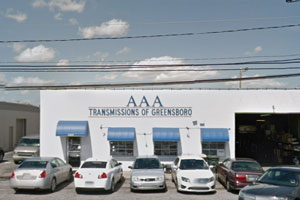 Summerfield is a town in Guilford County, North Carolina. It is a suburb of Greensboro and serves largely as a bedroom community. The town is named after evangelist John Summerfield and covers an area of 27 square miles. It is home to nearly 11,000 people, a lot of whom drive. Vehicles are useful for many things such as commuting to work, going grocery shopping, taking the kids to school, and picking up your prescriptions.
Cars are delicate pieces of machinery though. They require regular maintenance and repairs. The engine and transmission, which power your vehicle and distribute the power to your wheels, are among the most important to care for. Doing simple things like performing oil changes and transmission fluid changes help keep things running smoothly. Unfortunately, breakdowns may still occur. Transmission fluid leaks, oil leaks, transfer case damage, and axel damage are just some of the common issues divers experience.
Contact Our Transmission Shop Today!
East Coast Transmission is a transmission repair shop serving the Summerfield, NC area. Our auto mechanics specialize in transmission and engine services. We can do everything from repairs to replacements of engines and transmissions. Our mechanics can fix transmission leaks, cracked transfer cases, damaged axels, and more. Contact us today to schedule your auto repair appointment!