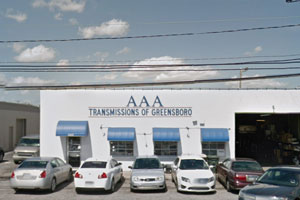 Greensboro has more than tripled in population since 1950 and is now the third-most populous city in The Tar Heel State. It gets its nickname from being a transportation hub in the Piedmont Triad, which dates back to the 19th century and railroad construction. Even today, Greensboro remains home to several transportation companies, including Honda Aircraft Company, Mack Trucks, and Volvo Trucks of North America.
And speaking of transportation, Greensboro-area motorists know they can count on East Coast Transmissions. It doesn't matter what type of vehicle you have nor does it matter if you need transmission repairs, or your transmission rebuilt. You and your vehicle are in good hands here!
Greensboro's Trusted Source for Transmission Repairs
There are several warning signs when it comes to transmissions. First and foremost is a struggle to change gears. Typically, this is due to a low level of transmission fluid or the wrong type. A burning smell is also a definite warning sign, as it usually indicates old or low fluid, which is causing the transmission to overheat. If your vehicle has a manual transmission, a dragging clutch is another warning sign.
East Coast Transmissions is a transmission shop you can trust. We will honestly let you know whether repairs or replacement is the better option. And we'll fully explain new transmissions or transmission repair cost to you before beginning any work. In business since 1995, we provide excellent customer service too, as illustrated by our accreditation by the Better Business Bureau.
We Also Offer Engine Repairs!
Additionally, we can take care of engine repairs, engine checks, and other car repair services. While transmissions is in our company name, we do more than just transmission repair. We are also well-versed in engine repairs and other car services. Our professionals know exactly what to look for and exactly how to fix it. At East Coast Transmissions, we want to keep our Greensboro, NC roads as safe as we possibly can, and that means providing affordable and reliable car repair services to whomever requires them.